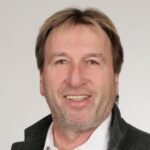 Mr.Thomas Kreimer | Switzerland
(Industry Expert 1)
Head of Prepress Department, Europe and Co- Founder & Technical Director, L-Europe, AG
35+ years of rich experience & specialization into electronic gravure technology, Printing consulting, laser technology and project management.
Served as managerial and leading positions at Republican Press, Fentsch GmbH-Munich.
Served with Unipress AG – Lupfig, Wetzel GmbH Grenzach‐Wyhl en.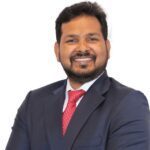 Mr.Satyapal Singh | UAE
(Industry Expert 2)
M.Tech in Environmental Science and Engineering from IIT Bombay, 2009
Entrepreneur and CEO of GE3S Group
13+ years of work experience in business sourcing, strategy development, project management, financial modeling for renewable energy and sustainability solutions
Sourced business for over AED 40 million for energy and engineering consulting services over last 6 years
Managed project asset over 100+ USD Million. Handled 50+ Team Members.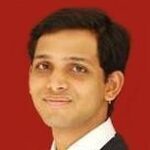 Mr.Sriram Vangara | USA
(Industry Expert 3)
MBA, Energy, Environment, Economics from IIT Bombay, 2008
Financial Advisor of ICICI Bank, Canada
17+ years of global experience in India, Middle East and North America in financial advisory, strategic energy advisory for thermal power plants, solar power plants , oil & gas and energy assets.
Providing product management and financial advisory to ICICI Bank, Canada, and Bank of Baroda, Canada.
Executed financial models for Million dollars worth of projects.